Novel Pharmacological Treatments for the Prevention of Cardiovascular Events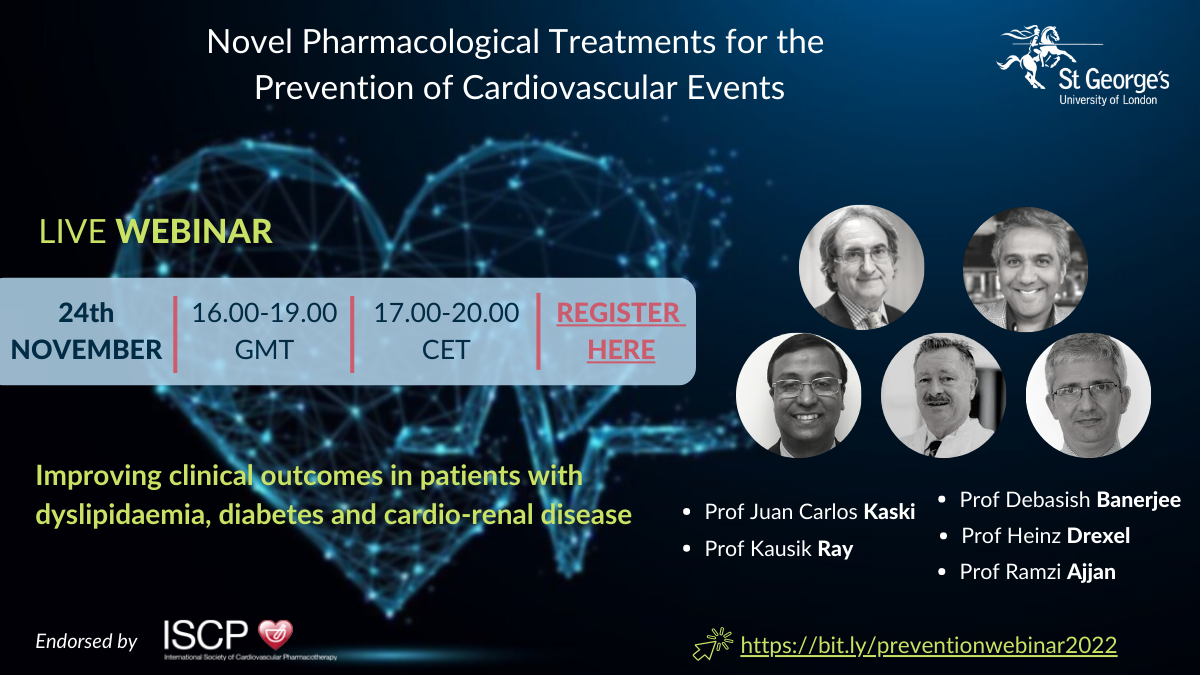 Novel Pharmacological Treatments for the Prevention of Cardiovascular Events
Which agents to use and which patients benefit from the newer interventions?
OVERVIEW
This webinar focuses on the use of novel pharmacological treatment strategies aimed at improving cardiovascular outcomes in medium to high-risk patients. The focus will be on newer lipid lowering agents and novel antidiabetic drugs as well as on gaining insight into newer markers of cardiovascular risk, such as high Lp(a). DOACs and antiplatelet agents will be also discussed in the context of cardiovascular events prevention. The aim of the programme is to increase awareness as to the new advances in lipid lowering treatment and identify those patient subgroups who should benefit the most from these new therapies. The programme will be practical, clinically driven, informative and interactive and of interest to a range of healthcare professionals.
LEARNING OBJECTIVES
> To gain insight into newly emerging agents for the management of dyslipidaemia.
> To understand the role of Lpa in risk stratification.
> To discuss the use and indications of novel anti-diabetic agents for the prevention of cardiovascular events in patients with or without diabetes and CKD patients.
TARGET AUDIENCE
This educational programme is aimed at cardiologists, general medicine physicians, kidney specialists, lipid specialists, diabetologists, GPs, trainees in Cardiology, General Medicine and Nephrology, as well as nurses and other healthcare professionals with an interest in cardiovascular disease prevention.