Nebivolol: No limb pain?
March 8 @ 12:00 pm

-

1:00 pm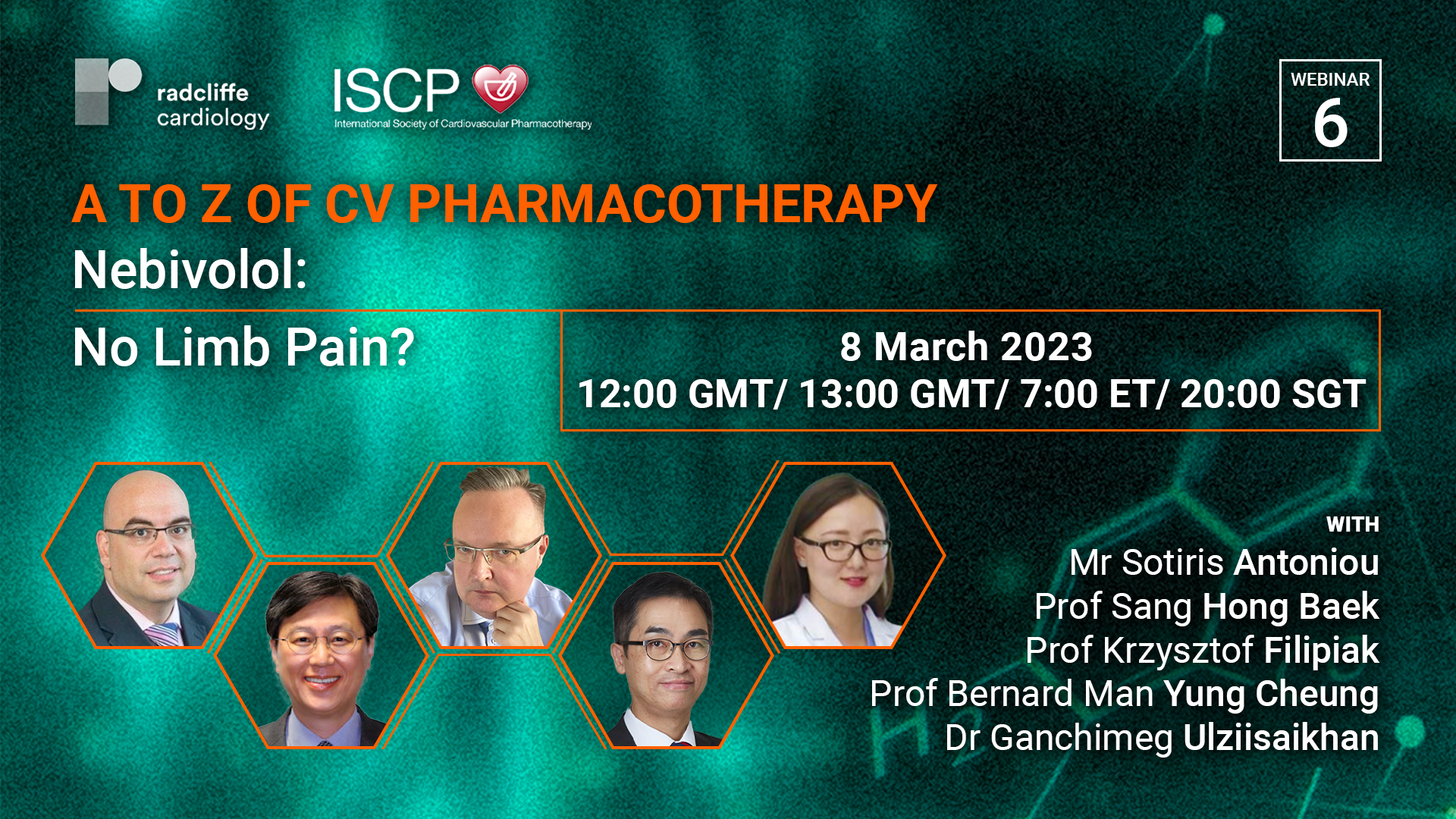 Beta-blockers are routinely prescribed often as first-line therapy for various cardiovascular diseases such as coronary heart disease and heart failure. Much of their prescribing relates to the benefits of the newer generation of beta-blockers and greater cardio-selectivity. One of the challenges all clinicians face is to manage the choice of numerous beta-blockers and in particular translating the evidence base to real-world practice.
This webinar will provide an overview of the evidence of beta-blockers, and present some key differences between the agents. The webinar will also discuss, through the use of cases, the management of patients who are often excluded from clinical trials, in particular the elderly.
This live webinar is EBAC accredited. 1 CME credit will be granted upon confirmation of successful attendance.
This is an independent activity run by the International Society of Cardiovascular Pharmacotherapy (ISCP) and co-produced in collaboration with Radcliffe Cardiology.
Key Learning Objectives
To describe the evidence base of beta-blockers in cardiovascular disease including heart failure with particular reference to nebivolol
List out the key differences of beta-blockers with regard to patient population in clinical trials and characteristics of the various agents
To analyse special and regional issues that impact the use of this drug
To apply evidence-based recommendations to two real-world cases.
Target Audience