The pandemic has disrupted in person conferences across the world whilst creating opportunities for technology to allow conferences and meetings to be held virtually.
The 27th Annual ISCP Scientific Meeting will be held in Bucharest, Romania on the 27-29 October 2022 as a combined physical and digital event. A General Assembly will be held during the Scientific Meeting and a pre-meeting workshop will be held on the 26 October 2022.
We welcome new directors Dagva Mungunchimeg, Alan Fong and Margarita Vejar.
The 2022 ISCP Executive Committee is as follows: Thomas Kahan (President), Hang Song Baek (President Elect), Jack Tan (Past President), Pablo Avanzas (Secretary), Gheorghe-Andrei Dan, Koji Hasegawa, Felipe Martínez, Juan Carlos Kaski
Please forward any news or information on upcoming conferences or meetings that you would like included in the June 2022 Newsletter to me at lisa.demos@monash.edu by 1 June 2022.
Editors: John McNeil & Lisa Demos
---
Message from our President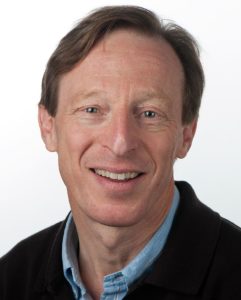 Dear Colleagues,
Yet another challenging year with the covid-19 pandemic has passed, and times have been very different for most of us, the ISCP included. We have all tried to adopt to this new situation, and I wish to express my gratitude to Jack Tan, our Immediate Past President, for his excellent and successful leadership of the ISCP during the last year. I am pleased to note that our Society has managed to achieve most of our objectives and provided important activities during the past year to our members and others interested in cardiovascular diseases, and pharmacotherapy.
With this said, we will during the year 2022 continue to offer many exciting activities, including the A-Z Cardiovascular Pharmacotherapy Webinar Series, the Annual ISCP Scientific Meeting in Bucharest on October 27-29, with additional possibility to attend on distance as well, an excellent official ISCP journal in European Cardiology Review, and much more.
The Governors are key players in the ISCP, and we are pleased to have several new Governors this year. This notwithstanding, there are still white spots on the map, and the Society welcomes many more countries to be represented by a Governor. Get in touch with us if you are interested or know someone who would be interested.
Our ambition is to improve interaction and collaborations with other societies with an interest in cardiovascular pharmacotherapy. Many of our members have contributed substantially. This is promising for the future. However, we welcome many more of our members to take part in these activities and represent the ISCP. Do not miss this opportunity offered.
Thomas Kahan
President, ISCP
Governors' Section
Dear colleagues, as our president states in this newsletter, Governors are key players in our society structure and teamwork, true ambassadors who today represent ISCP in 24 countries. This year, governors have been deeply involved in different activities like the successful A to Z webinars, writing contributions to our webpage sections or promoting joint sessions with local and regional societies during congresses or scientific meetings.
We invite you to join ISCP and to send us your suggestions and ideas, which will be more than welcome. Our goals are not limited to provide up-to-date scientific information to our colleagues, our aim is contributing with the cardiovascular health promotion around the world.
Alberto Lorenzatti
Governors Coordinator
---
27th Annual Scientific Meeting of ISCP – Bucharest 2022
The 27th Annual Scientific Meeting will provide the possibility of onsite as well as online participation. The chairs of the Meeting are Thomas Kahan (Sweden) and Gheorghe-Andrei Dan (Romania) and the Organising Scientific Committee includes Gheorghe-Andrei Dan (Romania), Thomas Kahan (Sweden), Juan Carlos Kaski (UK), Koji Hasegawa (Japan), Antoni Martinez-Rubio (Spain). ISCP Members from several countries form the Scientific Committee.
Stay tuned for a special pre-meeting workshop on the 26 October, designed especially for cardiovascular pharmacists and nurses in the practice!
Registration is free for ISCP full paying members. For further conference information email: iscp2022@gmail.com
ISCP News
The A-Z Cardiovascular Pharmacotherapy Webinar Series: the 5th webinar was held on the 13 April 2022. The webinar was on Ferric Carboxymaltose: ironing out the issues around heart failure related readmissions. The presenters were David Sim, Maurizio Volterrani and Daniel Lighezan
The 4th A-Z Cardiovascular Pharmacotherapy Webinar was on Dapagliflozin et al. The growing therapeutic spectrum of SGLT2i with Felipe Martinez, Ricky Tiongco, Bernard M Y Cheung and moderated by Claire Lew and Doreen Tan.
Future webinars include Webinar 6 on Inclisiran – A jab goes a long way (1 June 2022) and Webinar 7 Edoxaban – ENGAGEing in individualisation of DOACs.
CLAP in 60s series: CLAP (CataLysing Real World Pharmacotherapy) provides short succinct videos. These include: ECG 60 Down and Out presented by Keh Yann Shan; Individualisation of Antiplatelet Therapy with CY2C19 presented by Doreen Tan; Single Nucleotide Polymorphisms (SNPs): Role in Precision Medicine presented by Ms Png Wan Yu , Prof Tai E Shyong; Pharmacogenomics in Cardiology: Focus on Warfarin Genotyping presented by Mr Kim Ji Heon , Prof Goh Boon Cher. CLAP in 60s are available on the ISCP website, YouTube, and Facebook. Email any feedback and suggestions to ISCPCLAP@gmail.com.
Expert Reviews section on ISCP website – the most recent addition: Mapping Technologies for Catheter Ablation of AF Beyond Pulmonary Vein Isolation – Giulio La Rosa, Jorge G Quintanilla, Ricardo Salgado, et al. 
Expert Opinions section on ISCP website – Predictions in Cardiovascular Disease in 2040, Foreword – Dennis V. Cokkinos, Arterial Hypertension – Giuseppe Mancia, The Future of the Management of Arrhythmias – John Camm, Interventional Cardiology: Predictions for the Next 20 Years – Ulrich Sigwart.
---
News from World Heart Federation (WHF)
World Heart Observatory: global collaborative portal that shows how the burden of cardiovascular disease has changed over the years, what its global and regional impact is and what is causing the numbers to grow.
World Heart Vision 2030: WHF is working on a report that will address strategic challenges and opportunities the cardiovascular health community will face over the next decade.
COVID-19 Resource Hub: see also WHF Global Study on CVD and COVID-19
World Heart Summit: Cardiovascular Health for Everyone will be held 20-21 May 2022 in Geneva, Switzerland
---
ISCP Book Series: Current Cardiovascular Therapy
The Current Cardiovascular Therapy Series provide both an in-depth view of the science and pharmacology behind these drugs and a practical guide to their usage. Each volume contains practical illustrations and is designed to improve understand and practical usage of cardiovascular drugs in specific clinical areas.
The Springer series includes the following books available as e-books or in soft cover at a discounted rate for ISCP members: Antiplatelet and Anticoagulation Therapy; Pharmacological Treatment of Acute Coronary Syndromes; Atrial Fibrillation Therapy; Cardiac Drugs in Pregnancy; Pharmacotherapy in Aortic Disease; Pharmacologic Trends of Heart Failure; Pharmacological Treatment of Chronic Stable Angina Pectoris; ACEi and ARBS in Hypertension and Heart Failure; Treatment of Pulmonary Hypertension.
---
European Cardiology Review (ECR) – Official ISCP Journal
The European Cardiology Review (ECR) is a PubMed indexed, peer-reviewed, gold open access journal comprising balanced review articles, systematic reviews, expert opinions and editorials. The journal is led by Editor-in-Chief Juan Carlos Kaski, along with Deputy Editor Pablo Avanzas and is supported by an editorial board of world-renowned physicians.
The ECR website also provides access to a large range of additional relevant resources such as special focus collections, webinars, on demand videos and podcasts.
An ECR Special Collection focus addressed various aspects of Women & Heart Disease that guest editors, Prof. Angela Maas and Dr Martha Gulati, have developed with contributions from leading doctors in the field, including a review on Hypertension in Women and Need For A Sex-Specific Threshold.
ECR volume 17 is now available here with all articles free to read and download via the journal website. Recent articles include: Circulating MicroRNAs as Novel Biomarkers in Risk Assessment and Prognosis of Coronary Artery Disease; Circulating Biomarkers in Lower Extremity Artery Disease.
If you are interested in becoming involved in the journal whether as an author, reviewer or board member, please contact Mandy Webb, Publisher, mandy.webb@radcliffe-group.com.
---
Upcoming Meetings, Courses and Workshops
---
To unsubscribe to the Newsletters please notify: Begoña Lugg the ISCP Administration Officer at begonalugg@iscpcardio.org